"The objective of cleaning is not just to clean, but to feel happiness living within that environment" -Marie Kondo
We all know the importance of a clean house. Clean homes are scientifically proven to reduce stress and improve happiness. It is really critical that you keep your homes clean and tidy.
The question is, do you love cleaning the house? Do you have the energy to do it? It could be on your to-do list, but it is something that you tend to put off always.
If you have trouble sticking to a cleaning schedule, then you might as well think of getting help on doing the house cleaning. Here are the reasons why you should look into hiring house cleaners.
1) Leave it to the professionals.
Professional house cleaners are experts in cleaning the different areas of the house.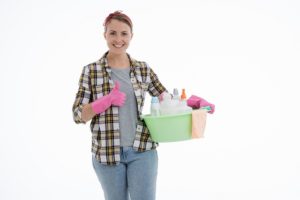 If cleaning is not your thing, you might probably do this half-heartedly. You might miss some spots. This is not the case with cleaners. They follow a cleaning checklist and all areas covered are cleaned thoroughly. They also use industry-standard cleaning tools and equipment. You can expect quality cleaning.
A professional cleaning company can provide a regular cleaning schedule. This means that cleaning can be agreed to be done on a weekly or fortnight basis. For other areas not usually covered by regular cleaning, you can also avail specialised service like deep cleaning.
If it is your first time to hire a house cleaner, it is recommended that you avail of the deep cleaning service, which covers areas that are not cleaned on a regular basis. This can set the cleaning standard of your home. The regular cleaning will then maintain the cleanliness.
2) More time and less stress for you.
We all have busy lives. Most of the time, you feel that you have a lot of things to do and do not seem to tick all the things in your checklist.
Since you have a house cleaner that regularly cleans your house, you will have extra time that you can use for other things. These are for the things that you love to do. If you have a family, this will mean more time to spend with your kids.
Cleaning the house not only involves time but also energy. Just imagine after a long day at work or a stressful week, you still need to do the house cleaning. Even the thought of it can make you tired. Now that you got the cleaning sorted out, you can just relax and enjoy your time.
3) The cost of house cleaning  service is cheaper than your time.
What is your time worth to you? What is the price of your time when you spend it with the people you love or with doing the things that you like? How much is your time really?
We can all agree that your time is more precious than spending it on cleaning. If you put it in proper perspective, hiring a house cleaner is actually cheaper.
Hiring a professional house cleaner can be one of the best decisions that you can make.
There are a lot of house cleaning companies in Auckland. You need to be wary of choosing a house cleaner that you will welcome into your home.
With RSD Cleaning Services, you can be sure that our house cleaners are trustworthy and reliable. Contact us today so we can discuss how we can help you with your cleaning problems.